2060 PPE: Adventure-Based Training Workshop
Over 70 Year 2 students enjoyed a whole day Adventure-Based Training at the Library C Floor, on 28 May 2022 (Saturday). This PPE experiential workshop helps to enhance students' personal growth, team spirit and knowledge in debriefing as well as facilitation of group work.
Students are challenging by a funny blindfold game for improving their sense of trust and cooperation.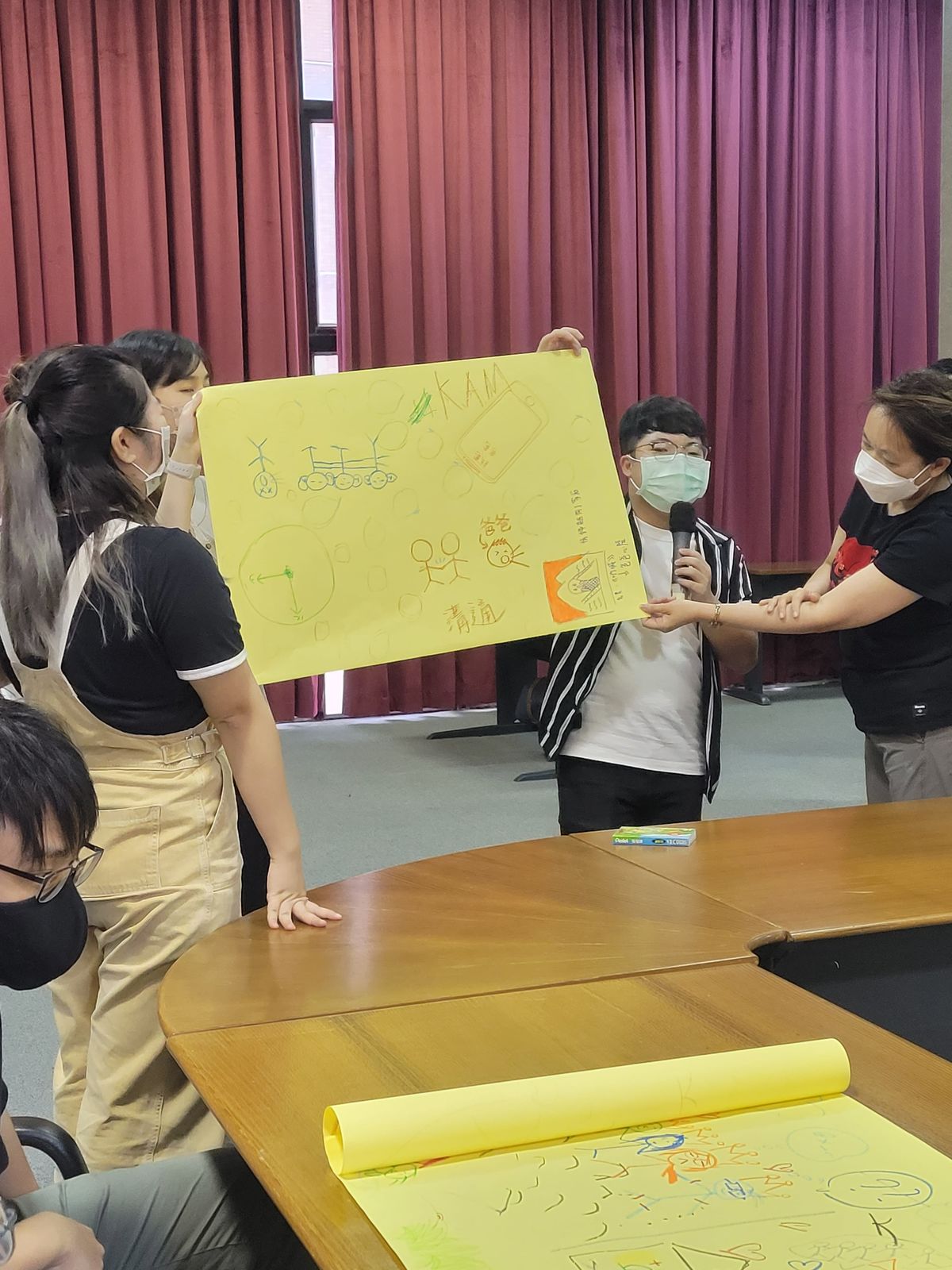 A Year 2 student tells the classmates about the details of a family map, in the context of experiencing the integration of Adventure-Based games with family counselling.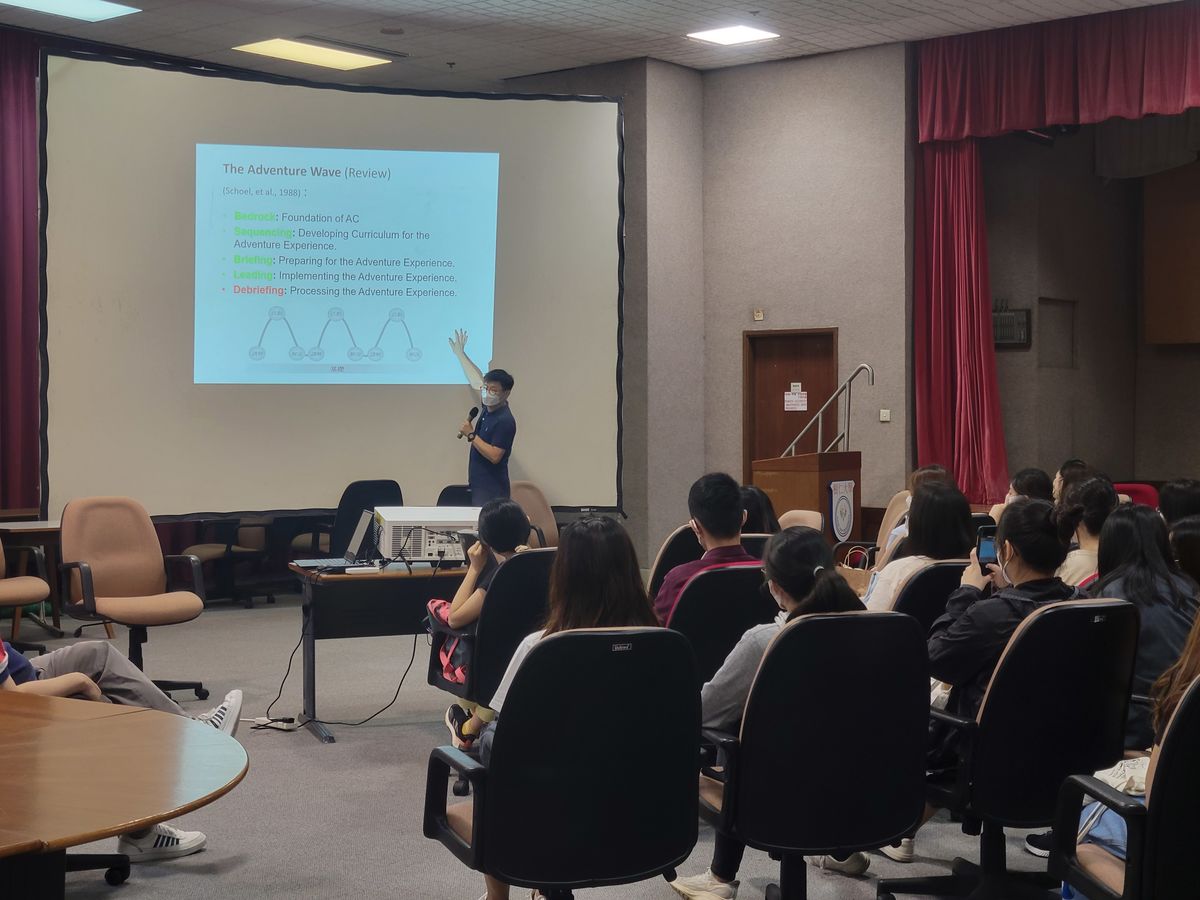 Dr. Kennedy NG, the Adventure-Based Training coach, explains the practice-theory and related concepts in his mini-lectures.