2160 PPE Agency Visit III: Children & Youth
Nearly 30 Year 1 students visited The Salvation Army Chuk Yuen C & Y Centre on 14 July 2022. In the first hour of this Thursday afternoon, Mr. CHING, an experienced social worker, told the students about his valuable work experience in youth services. In the second and third hours, he put the art-based and sport-based intervention ideas into experiential opportunities to let our students try. Giving attention to this practical issue - how to use the expressive art modalities, like drawing or painting, and the newly emerged sports, such as the Mölkky, to facilitate youth to serve other service targets (e.g., children, women, older adults) -- is the learning focus of this visit.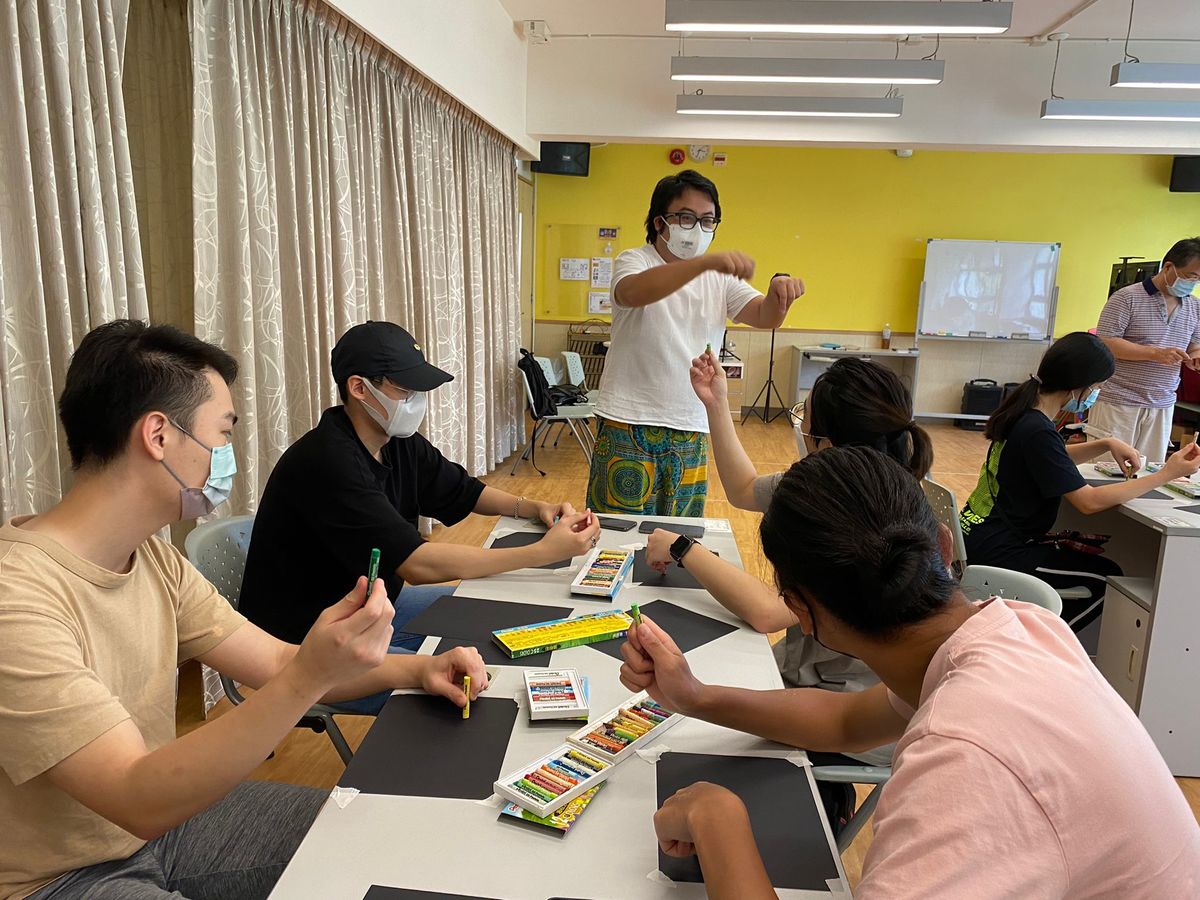 Mr. Ching highlights the practical skills for leading groups in artistic modality.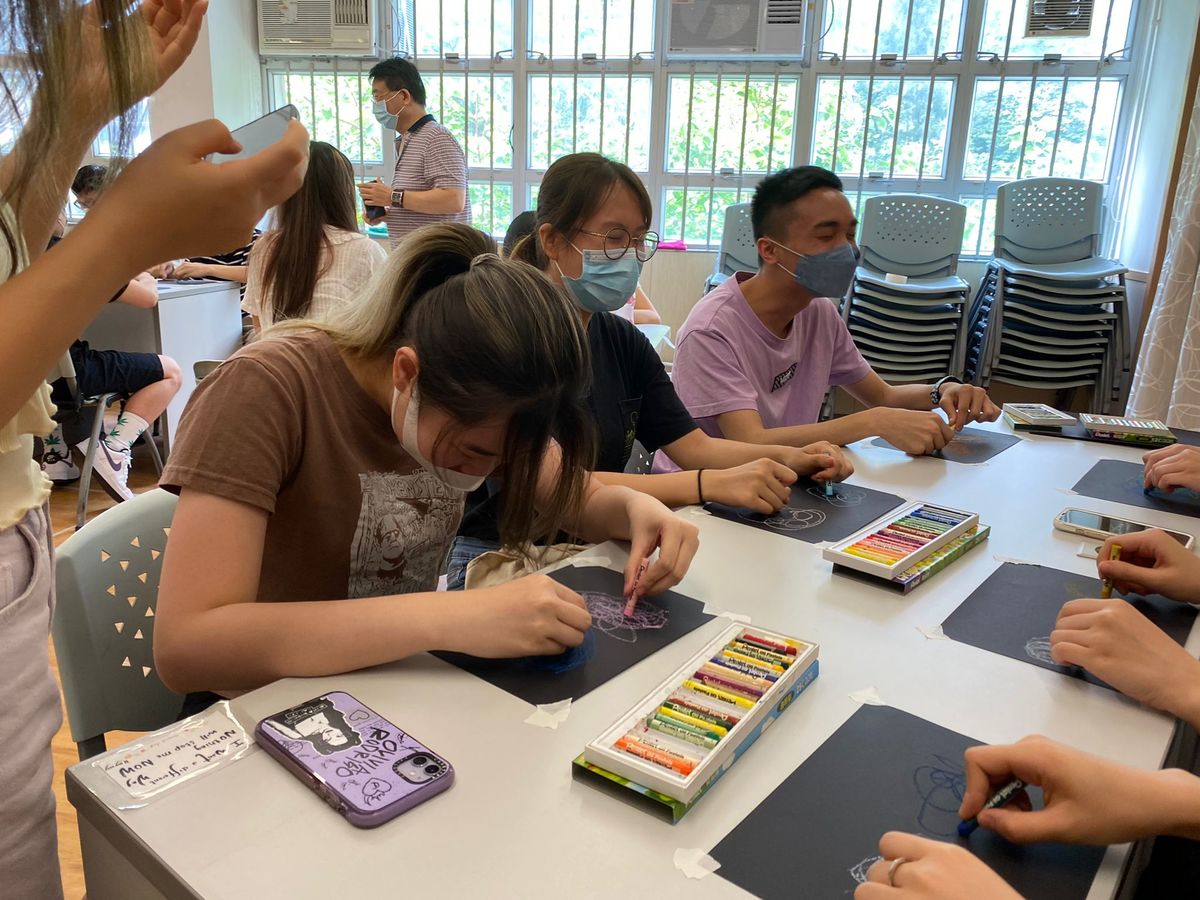 Students taste "circle-drawing".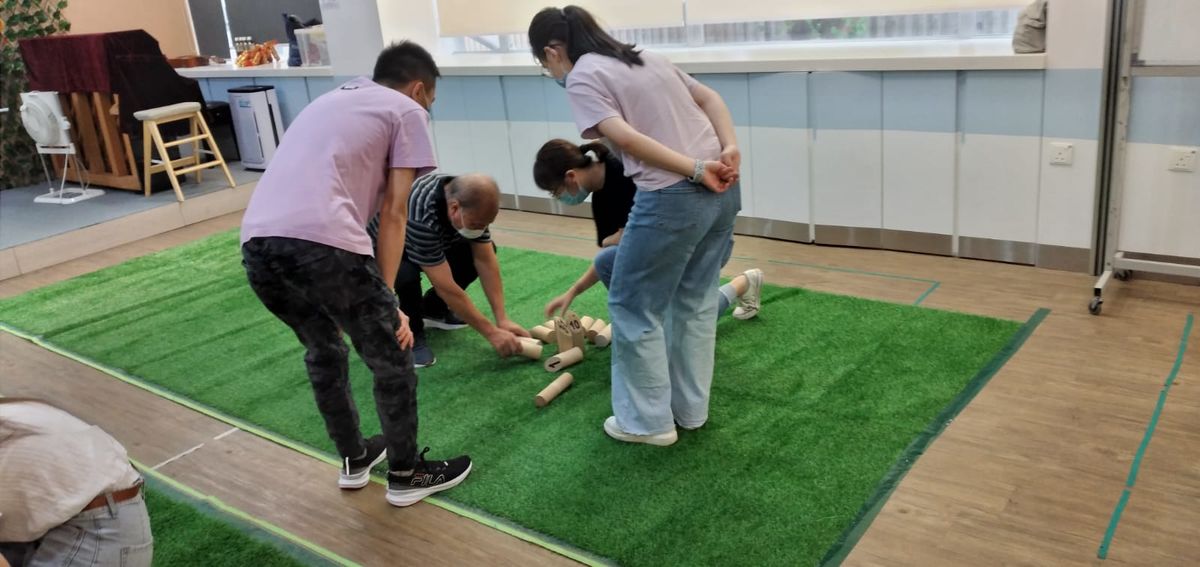 Students play Mölkky, a kind of newly emerged sports, with some older adults in a community centre.