Three social work students received the President's List Award (Oct. 11, 2019)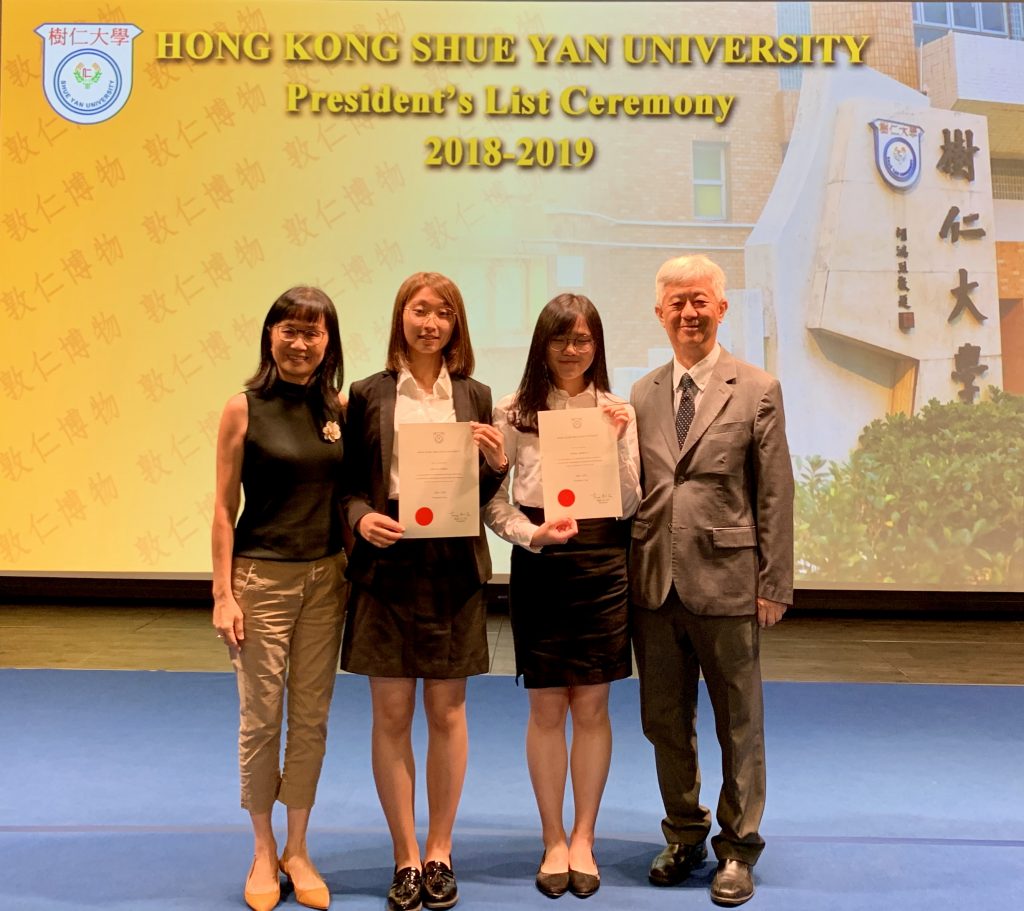 The President's List Award 2018-2019 Ceremony was held on 11th October, 2019 to recognize students who have in two consecutive
terms received GPA 3.3 or above, and in a whole year received GPA 3.5 or above. This year, the recipients from our departments are
Cheung Ming Yi (186004), Wong Chun Yin (186014) and Lee Yu Ching (186038). Congratulations!